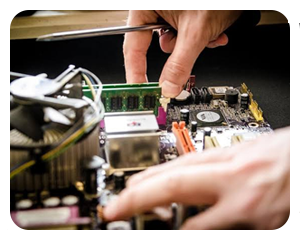 It's going to be ok…
You want your computer fixed and fast. You want to know that you can trust who is working on your computer. Our PCs have become so central to our lives, usually storing a lifetime of pictures, videos,music and even homework. So, when they stop working, it can feel like a huge disaster. There's an urgency to get help now.
We promise to respond with that same urgency.
Our skilled and friendly techs come to your home/business on your schedule. We understand how precious time is for businesses –there's never enough of it. We are here to help you and make sure you are happy. So go ahead, call us now and make your PC problems a thing of the past.
Plus, we guarantee our work and you can call us at any time to ask questions.